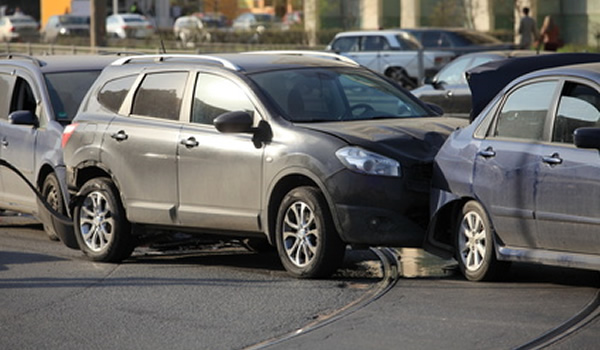 A L'anse Creuse Car Accident Lawyer Can Help with Your Claim
If you were involved in an auto accident that has caused you injuries, and need to file a claim with your insurance company the first thing you need to do is  contact a L'anse Creuse car accident lawyer. Negotiating with your insurance company on your own is nearly impossible. Legally, your insurance company doesn't have to inform you of your benefits or the deadlines to receive them. You are on your own and your insurance company is going to do everything they can to pay you as little as possible even though you have been paying your premiums all this time.
As a policy holder, you are covered by personal injury protection coverage or PIP benefits. You are qualified to receive your Michigan no-fault policy benefits regardless of who is responsible for the accident.
At Thomas Garvey & McKenna, PLLC we carefully investigate all of the contributing causes of the car accident. Such as, motorists who might have been preoccupied or not being attentive, breaking Michigan laws, impairment of the driver, and even neglecting climate or road traffic conditions.
Your Michigan No-fault insurance benefits cover 3 things if you are injured. Wage loss, medical expenses and household replacement services.
If your injury prevents you from working, you are entitled to 85% of your pay for up to 3 years. Any medical expenses from the auto accident are covered for a lifetime. These medical expenses include attendant care if you need someone to take care of you at your home.  If your injury makes it difficult to perform every day tasks, such as housekeeping and outdoor maintenance, household replacement services allow you to pay someone twenty dollars a day to do these things.
What if you need wage loss benefits for longer than 3 years? If you are suffering from critical injuries due to the other driver's negligence, you can file a claim with their insurance company This is a third party personal injury claim which is a completely different claim than your first party no-fault claim.
A L'anse Creuse Car Accident Lawyer Can Help with Your Claim
Contact Thomas Garvey & McKenna, PLLC to book a meeting with one of our car accident attorneys. Don't become a victim for a second time by letting your insurance company deny you of your benefits.  Allow us to support you during the difficult times and pursue the no-fault benefits you are eligible for. We have a no fee if no recovery policy so you are not required to pay unless we receive compensation for you.
Call a L'anse Creuse Car Accident Lawyer – 586-779-7810