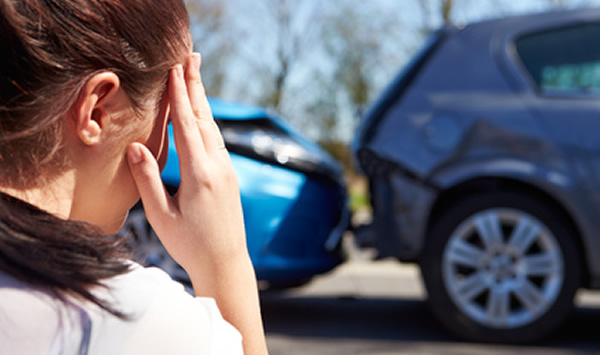 Auto Accident Attorneys in St. Clair Shores
If you or a friend has suffered injuries due to an auto accident, please call Thomas, Garvey & McKenna, PLLC without delay. We are experienced auto accident attorneys in St. Clair Shores representing personal injury victims throughout Michigan.
You are eligible for Michigan no-fault policy benefits  but you must file a claim within a year. Your insurance providers usually won't tell you the benefits in which you're eligible for, let alone inform you of the deadlines. You must also bear in mind that your insurance company's goal is to pay as little as possible. Filing a personal injury auto claim on your own can be challenging, especially when you are trying to recover from the auto accident.
Our team of auto accident attorneys in St Clair Shores thoroughly look into all of the contributing factors of your automobile accident. For instance, motorists who are distracted or not being attentive, breaking motor vehicle laws, impairment of the driver, and neglecting weather or vehicle traffic conditions. We guide you through the entire process and help you negotiate with the insurance company.
Under Michigan No-fault law, you are entitled to receive benefits from your insurance company without regard to fault. If you are sitting at home injured and unable to work, you are entitled to wage loss benefits for 85% of your gross salary.  This wage loss can be received for up to 3 years.  If you need additional compensation for wage loss, you can file a claim against the other driver's insurance company, but only if they were at fault for the accident.
Additionally, any doctor bills that have occurred as a result of the accident are covered for life which can be extremely helpful.  Your Michigan PIP benefits also include attendant care which means you can pay someone to take care of you, should you be seriously injured.
As mentioned earlier, another type of claim is a 3rd party lawsuit against the at-fault driver's insurance. If you are suffering from critical injuries due to the accident and the other driver was at fault, you can receive compensation for excess wage loss from the other driver's insurance. You can also litigate for non-economical damages. Again, in this type of claim you cannot be at-fault for the accident.
Looking for Auto Accident Attorneys in St. Clair Shores?
Our St Clair Shores auto accident attorneys are also experienced with cases involved with government and public transit vehicles which includes mail trucks and military vehicles. In cases like this, time is critical so it is crucial that you take steps in a timely manner to protect your rights.
Contact Thomas Garvey & McKenna, PLLC in St. Clair Shores, Michigan to book an appointment with one of our auto accident attorneys. We can help you through the difficult times and obtain the compensation you are eligible for. We are available during regular business hours and can schedule appointments for nights and weekends.
Contact Auto Accident Attorneys in St. Clair Shores – 586-779-7810