Richmond Twp. Auto Accident Attorney Offers Advice
Did you know your eligible for your no-fault policy benefits regardless of who was at fault in an accident?  Typically  insurance agencies won't really tell you about these benefits in which you're entitled to.  You should also be aware that there is limited time for you to pursue these benefits.  Missing a deadline or failing to meet certain requirements can result in your case being dismissed and you being denied your personal injury protection benefits.
A Richmond Twp. auto accident attorney can give an explanation of these time limits and all requirements of filing a no-fault claim.  Do not hesitate to contact our experienced auto accident lawyers at Thomas, Garvey & McKenna, PLLC.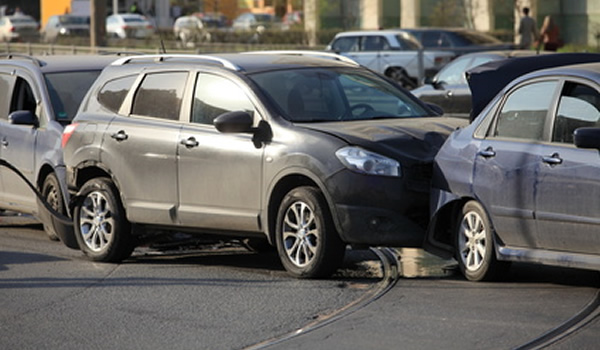 Policy holders in Michigan are entitled to 85 percent of their entire wage prior to the vehicle accident, doctor bills and any medical expenses related to the accident, and also household replacement services for up to three years. You are entitled to these personal injury protection benefits without regard to fault.
In order to be sure you are given your benefits, a Richmond Twp. auto accident attorney will carefully examine the specifics of the your accident. Such as, motorists who are distracted or violating motor vehicle laws, impairment or intoxication of the motorist,  or maybe neglecting the weather or driving conditions. We are able to investigate these circumstances as well as give you knowledge and understanding to help you collect your PIP benefits.
In addition to no-fault insurance claims our car accident lawyers also file 3rd party lawsuits against the at-fault driver's insurance provider. You may chose to file a third-party claim if you are suffering from serious injuries due to the accident and the other motorist was responsible.
Our auto accident attorneys are also experienced in any sort of accident involving government and public transit vehicles and are familiar with the Federal Tort Claims Act.. In these cases, time is critical so it's very important that you take steps in a timely manner to protect your rights!
Richmond Twp. Auto Accident Attorney Offers Advice
Contact Thomas, Garvey & McKenna, PLLC to schedule an appointment with one of our lawyers.  Let our auto accident attorneys help you through the tough times and obtain the no-fault benefits that you are entitled to. We are available throughout regular business hours and take appointments for nights and weekends. Don't become a victim for a second time!  Call today.
Contact a Richmond Twp. Auto Accident Attorney: 586-779-7810